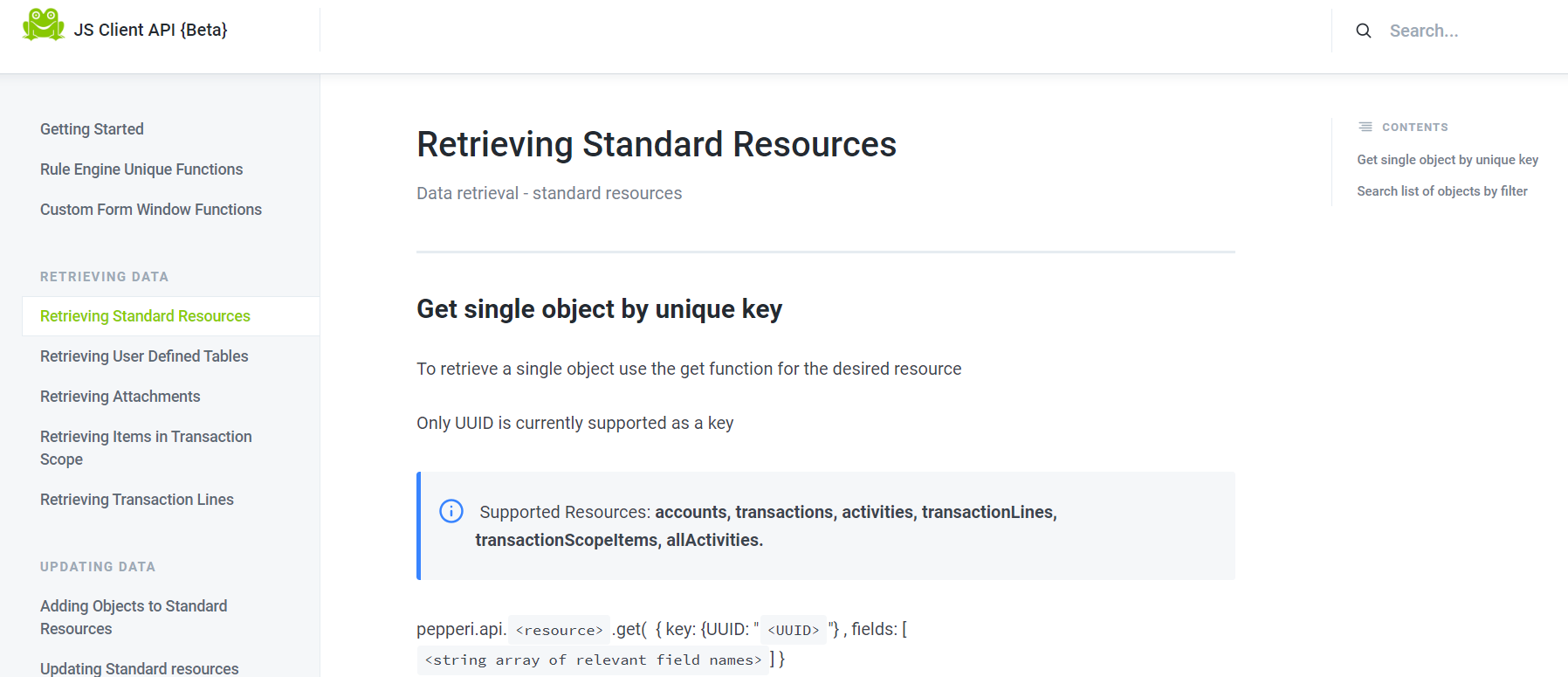 It's here! Pepperi JS Client API is released!
With great pleasure, we announce the first release of the Pepperi Client Application API for JavaScript.
You can now start building native and web add-ons within the Pepperi App!
Our JS Client API allows developers to build fully-featured UI add-ons, along with extending the functionality of the Rule Engine scripts.
The API presents a unified and elegant implementation for both Pepperi's Web App and Native Mobile App.
In 99% of cases, the code is similar to ensure that your addon will work the same online and offline, web and native. In a case where there are differences it is well documented.
The documentation can be found here on the top menu, and: https://apidocs.pepperi.com/
Happy coding!
Yossi Rotlevy, VP of Data Integration & CO-Founder